Something Blue Brides
Haley + Matt
THE BEST BRIDAL BOUTIQUE around!!! Nothing compared to the experience at Something Blue. From the moment I walked into Something Blue I loved everything about it. The warm atmosphere, the friendly staff, the selection of dresses, the prices, and the owner- Sandy. Thank you again Sandy, from the bottom of my heart, for helping me find "the dress" that I was so determined to wear!!!
Katie + Kenny
Where to begin! Everyone at Something Blue Bridal is so kind, and they really make you feel like a princess! They made everything about buying my dress so wonderful, easy, and special; I recommend them to everyone!
Amanda + Josh
Thank you for an amazing bridal experience! From my first day in your shop until I got married, everything has been perfect. My bridal appointment was so much fun! The consultant was so patient, fun, accomodating and I never felt rushed at all. I can't thank you enough for giving me the best experience!
Jaimie + Chad
Best bridal boutique hands down! The assortment of dresses is great, there's really something for everyone's different tastes! It was so easy to say yes to the dress at Something Blue and I would 100% recommend it to anyone looking for great customer service, high quality dresses and a relaxed atmosphere! Thank you Something Blue for making my wedding dress shopping experience so enjoyable!
Rebecca + Walt
I've said once, I'll say it a thousand times.... Something Blue Bridal is the best in the area! If you want a personalized experience at a boutique that is modern and trendy, this is your spot! There's no pressure and Sandy will help you find the dress of your dreams! Something Blue provided my dress, accessories, and my bridesmaids, I couldn't be happier!
Erica + Bobby
I can't even begin to tell you how amazing my dress was. It literally was meant to be. Everyone and I mean everyone has said it was made for me. We had the most magical day ever. Thank you so much SBB!
Ashley + Dan
Something Blue Bridal is the perfect location to find your dream dress for your wedding day. I went to every single bridal shop around the area and Something Blue went above and beyond to provide their assistance in helping me select the dress of my dreams. The ladies at the shop were very helpful and made my bridal appointment feel very special. They went above and beyond! They have gorgeous, high-quality dresses at their salon, but they also have high-quality service which makes a huge difference. Amazing experience! I would recommend them again and again.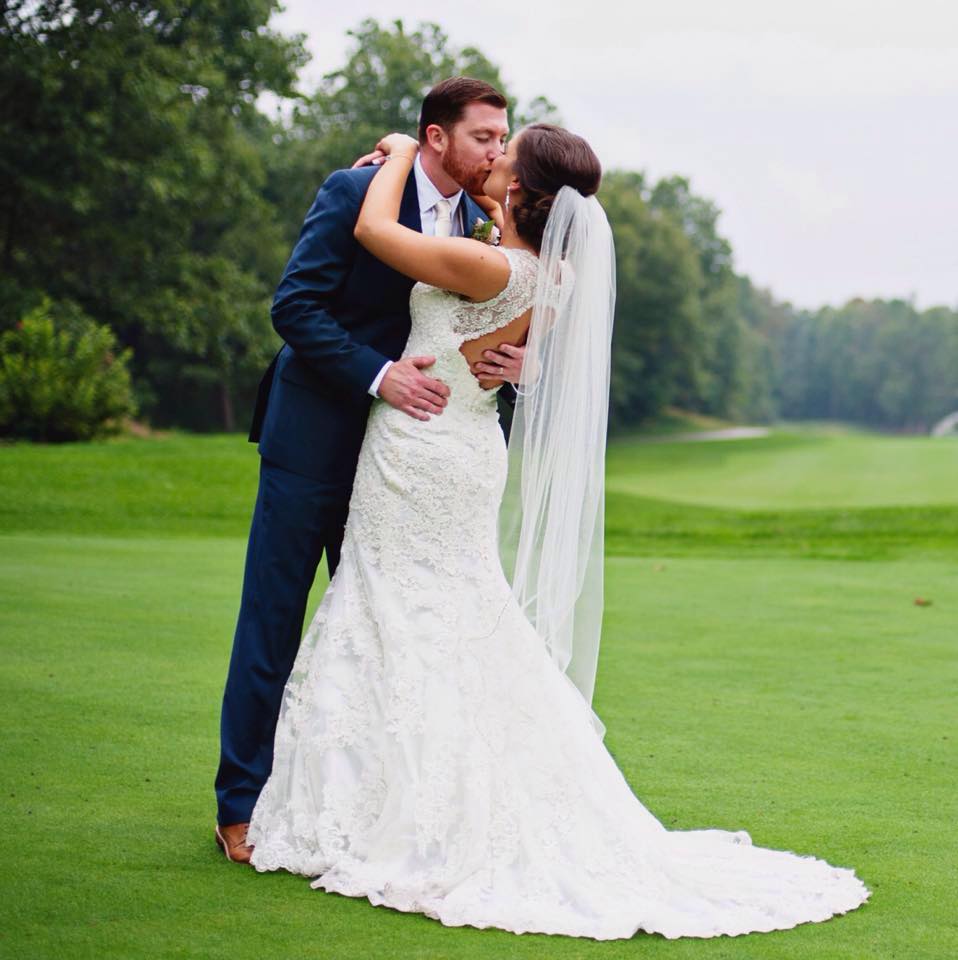 Becky + Aaron
Thank you for helping me find the most amazing wedding gown. I got so many compliments and felt like a queen! Thank you for all the support through the process and making me feel like the most beautiful bride ever! What an incredible experience.
Shannon + Chris
Thank you Sandy for a fantastic bridal experience! My dress was fantastic and my husband loved it!
Ashley + Joshua
Thank you for being so wonderful and making my dress absolutely perfect! My wedding was so incredible! I wouldn't have felt so beautiful if it wasn't for that stunning dress! Thanks again, you guys are awesome!
Jessica + Jeff
Amazing service - so personable and friendly. So helpful and really engaging. They remember you every time you go in! Would recommend to anyone looking to get a wedding dress! Love!
Taryn + Shaun
Sandy and all of the staff were amazing to work with!! I found my dress and my bridesmaids dresses both and even with out of town bridesmaids everything was so easy!!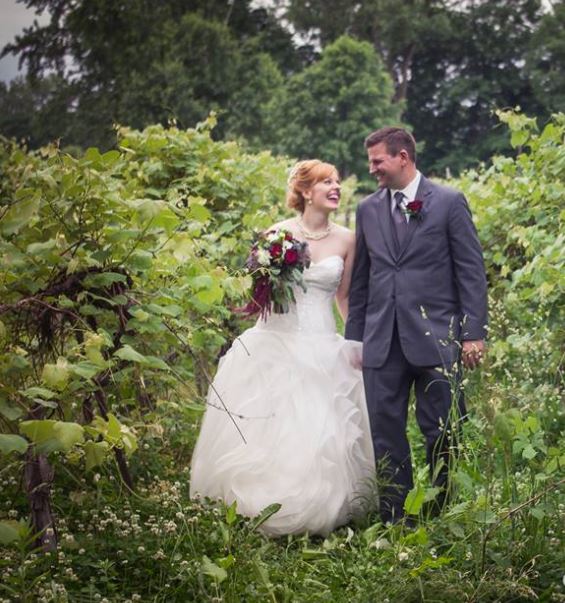 Sarah + Ben
I found my one-of-a-kind wedding dress at Something Blue and had a wonderful experience doing so! Sandy and her team were absolutely wonderful, attentive, and genuinely cared about finding you the perfect dress and providing excellent service in the process. In addition to purchasing the dress at the shop, we also used the seamstress they recommend, Naomi. Naomi was just wonderful! I am so happy we found my beautiful dress at Something Blue!
Nicole + Matt
Something Blue Bridal, thank you so much for the most perfect wedding gown! My bridal experience was perfect from start to finish! Sandy, you are fantastic!
Lisa + Joshua
I can not say enough great things about Sandy and Something Blue.... You made me feel absolutely beautiful on my big day along with my bridesmaids in their dresses! The customer service is one a million ... They make you feel like you're special throughout the whole process and truly make you feel a part of their 'family.' Thank you will never be enough!
Lindsay + Scott
Thank you so much for making my day beautiful! You guys are the best! I loved my dress and my bridesmaid dresses!
Michelle + Rene
I have worked with Something Blue Bridal for a few years as a wedding vendor so when I finally got engaged and had the chance to get a wedding gown, there was really no other choice - I had to work with Something Blue. The girls were super helpful, super encouraging and very insightful with their advice. I would recommend this shop to any bride that wants a wedding shop that takes the time to know your wedding needs, your wedding wants and works hard at making your day the best is can possibly be.
 
Beth + Charles
Beginning the wedding planning journey at Something Blue Bridal Boutique was the best decision yet. Quality service, affordable options, and a cozy attentive atmosphere!
Annelise + Jacob
Sandy was amazing! This is the best place to go for a bridal gown! As soon as i walked in I knew i would find my dress here, they have such beautiful gowns! I felt so comfortable and relaxed there. Sandy knows her stuff as well, she makes sure the dress fits you perfectly for ni mishaps during the big day. Her staff is incredible and sweet as well. She made sure I found accessories that fit me and my dress perfectly! I highly recommend this wonderful beautiful shop.
Amber + Ryan
Huge thank you to something blue bridal in schererville! Had a.... Mishap... With my dress and they let me come in the DAY before my wedding to look for a dress and they found me an absolutely perfect one. They were so friendly and helpful!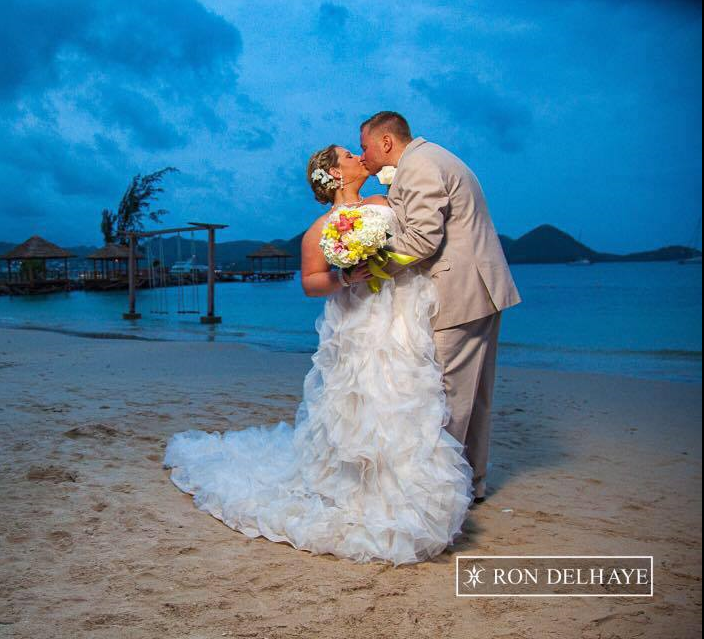 Brooke + Kyle
Sandy, along with all of the other ladies that have helped me when I've gone into Something Blue Bridal Boutique did an AMAZING!! Sandy is an authentically kind woman and a hard worker! She helped myself and my guests feel 100% at home throughout the entire process of finding "the one", to fittings and pickup. I highly recommend stopping at this shop. It is refreshing to receive top-notch customer service especially from a local shop!
Kylee + James
First of all, Sandy and the staff are awesome here! From my first visit, they were very kind and caring and listened to what you were looking for. I was so fed up with places basically pushing me to dresses that were not me or kept telling me to 'try this one, and this one.' Every time I went into SBB, I felt like I was truly appreciated, as she got to know me, my family and all about our lives. They went the extra mile on everything for me. I am so sad my journey is over, but recommend this place not only for the amazing staff, but the beautiful dresses too!
Tiffany + Grant
Dresses are beautiful, yet reasonably priced, and the customer service is wonderful. I always felt so welcomed when I was there-- to the point that I am sad I have no reason to go in there anymore!
Katie + Brad
I am so glad that I chose Something Blue Bridal to purchase my wedding gown! I had gone to a few places before them, and this was the first place that made me feel like they were truly there for me and I wasn't just another customer. They truly listened to what I wanted and helped find gowns that worked for me. My wedding was in the midwest, but during the purchase of my gown I was in the middle of moving from the Pacific Northwest to South Carolina. It was difficult to plan a wedding from afar and even more difficult doing in the middle of such a big move, but Something Blue Bridal made it much easier. They were very responsive any time I needed something from them and recommended the amazing Naomi to do my alterations (she was also so flexible with my schedule.) All in all they were amazing to work with. They have an incredible selection of both wedding dresses and special occasion dresses (my aunt actually purchased a dress from there to where to the wedding as well) and you should definitely consider them for your wedding!
Nicole + Sam
From the moment I walked into the boutique they treated me like family! I went to many different boutiques but none compared to Something Blue. I met these wonderful ladies at a trunk show they hosted, and a few months later I went back and they remembered me by first name which says a lot considering how many brides they meet. They posted a picture on Facebook of a dress they just received and I knew I had to try it on. Ended up being my perfect dress! Shannon, Jamie, and Sandy made me feel like that dress was meant for me! Naomi who works for the alterations department was the best! One of the sweetest women I have ever met! My wedding and dress were perfect, my husband burst into tears when he saw me down the aisle! I am so happy I got to work with a wonderful group of ladies! Thank you so much!
Alyssa + Adam
I would never recommend anyone else other than the Something Blue Bridal Boutique for your wedding needs! From the first time I walked in to all the following visits I had for fittings the employees at Something Blue made me feel so welcome and took great care of me! Sandy is absolutely amazing, knowledgable, and extremely helpful! I can't thank them enough for everything. They made me feel very at ease before the big day with my beautiful gown! I can't say enough good things about this shop!
Megan + Brandon
From the first day I walked in I always felt welcome at Something Blue Bridal. Sandy and the girls are wonderful. They were helpful and attentive. Of course my dress I picked was one of the first I tried on. I also got my veil from SBB & loved it! When I attended a jewelry trunk show Shannon, who had helped me the day I said yes to my dress, immediately knew which dress and veil I had selected (which was about 10 months earlier) and she pulled the samples to help me pick the perfect earnings. When I picked my my dress Jamie and Sandy helped us get it in the car to make sure it made it home safely. I am so in love with my dress and it fit like a glove. Many people recommend we check out SBB and I am so glad we did and that I found my dress here. I highly recommend SBB, they are the best in the area. thank you all again sooo much for helping me find my dream dress! xo
Alexandra + Brian
Something Blue is a local dream come true! The moment I walked in, I felt the excitement and attention from Sandy and her team! They have a huge selection of dresses and accessories making it the perfect one stop shop! What impressed me the most was that every time I walked in the door Sandy knew my name! Out of the 100s of brides she sees daily/weekly - she spotted me in a crowded room, knew all about my dress, and answered all my questions. Their recommendation for Naomi in alterations was spot on as well. Wow! Amazing customer service & the team looks like they LOVE working there! Couldn't be happier with my experience and purchase!
Mariyah + Eric
I can NOT thank all the girls at Something Blue enough for everything they did for me. They helped me find the perfect wedding dress for me. They made me feel special every time I walked through the door for my alterations. They have the best customer service. Sandy is excellent!!!!! I recommend this boutique to all my friends. I had thee best experience.
Thank you ladies again.
HIGHLY recommend all brides to go here when looking for their dream dress. HUGE selection
Chelle + Robert
I have heard that buying a wedding dress can be an extremely stressful experience. Thanks to Sandy and the ladies at Something Blue, I never had to go through that. Luckily, I went to Something Blue first. From the second I walked in they immediately put me at ease and made me feel like we were old friends. They helped me pick out "The One" and afterwards they were extremely helpful with alterations. They always remembered me by name, even when I stopped by without an appointment. I can't recommend Something Blue enough. The entire process was exciting, fun, and easy. Thank you all so much for helping me find my dream dress!!!